Notice: The appearance of U.S. Air Force, U.S. Army, U.S. Navy, U.S. Marine Corps, U.S. Coast Guard, Department of Defense, or NASA imagery or art does not constitute an endorsement nor is Cybermodeler Online affiliated with these organizations.
CultTVman Science Fiction 2014
1/6 Joker A009
Model by Bob Schuller, USA
Here is a The Joker 1/6 scale model from Horizon Models. I airbrushed the larger areas. For detail I used brush techniques, washes, and dry brush for the desired effects. I used acrylic Liquitex Paints thinned with water and alcohol.
Click on any image to see a larger view.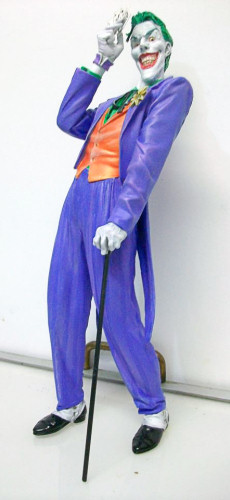 Return to the CultTVman Science Fiction 2014 Virtual Contest Room