Notice: The appearance of U.S. Air Force, U.S. Army, U.S. Navy, U.S. Marine Corps, U.S. Coast Guard, Department of Defense, or NASA imagery or art does not constitute an endorsement nor is Cybermodeler Online affiliated with these organizations.
CultTVman Science Fiction 2014
1/60 Space Jockey A148
Model by Brian Wiedemann, USA
Here is the OOP vinyl Space Jockey from the 1979 sci-fi classic, Alien. The kit was assembled straight from the box and photographed in filtered sunlight to recreate the eerie internal of the Space Derelict. The model is approximately 1/60 and was a simple build.
Click on any image to see a larger view.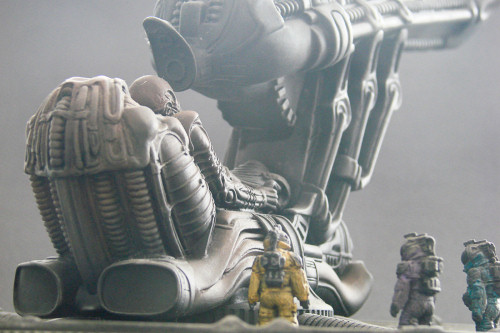 Return to the CultTVman Science Fiction 2014 Virtual Contest Room