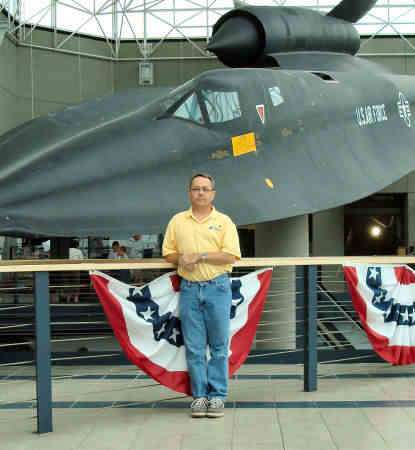 IPMS/USA 2011 National Convention
Day One
We arrived at Omaha in the afternoon and checked into the Embassy Suites which is co-located with the La Vista Convention Center. You could see folks showing up and registering along with others bringing their newly acquired items up to their rooms. The usual reunion of old friends spontaneously breaking out in the lobby never gets old.
The Vendors room was quickly populated with eager buyers and stayed that way.
Day Two
The next morning I went down to register and were greeted by a friendly IPMS staff who made the line move right along. I was easily distracted signing in by watching all the fantastic models being entered and taken to the exhibition hall.
This year's theme is "Omaha By The Sea" celebrating the 100th Anniversary of U.S. Naval Aviation. The decal sheet you got with registration was "Yankee Station MiG Killers sponsored by Afterburner Decals and Sprue Brothers. The companion 2011 IPMS National Convention Journal has nice color layouts of the planes on the decal sheet and a few articles on the recently retired Space Shuttle, Sherman tanks and a good article on a Sea Tender.
I was able to sit down and talk to Gordon Kwan of Sprue Brothers and talk about their phenomenal success. Gordon said "It is just basic business 101." Treating the customers as you would want to be treated is the intent and they seem to do a very good job at that. Sprue Brothers has expanded into a new warehouse able to handle the rapid growth the company has experienced since 2004.
The team from Eduard was there with a few new kits. Their big hit of the year seems to be the 1/48 MiG-21s. They also have a 1/72 F6F-3 Hellcat for sale at their table. Vladimir Sulc was his usual congenial self. His enthusiasm for Eduard is infectious. Even though Vladimir 's English is very good, you could relay very technical information quickly through Jon Bubak who was doing a great job translating a problem I needed help with to Vladimir. Thank you Jon for your help.
Day Three started overcast and rainy outside but hopping on the inside as the vendors' room opened and more models flowed to the contest room. I was able to catch up to Mike West and talk to him about a few new products they have. His opaque P-61 Noses sold out on the first day so if you didn't get one you will have to wait until Mike casts some more. His Do-217N-2 conversion for the Monogram model was his most ambitious project but he also came out with a new cockpit for the Hasegawa F4B-4 in 1/32 to compliment his new P-26 Peashooter and Williams Brothers Sparrowhawk. Mike was feeling the fatigue of driving non-stop from Houston to get here but was patient with all my questions.
My next stop was to a new company called Sierra Hotel who is based in California and is working with new technologies to give us the best in modern casting. I have seen their proof of concept wheels that they are doing and they are fantastic along with some intake plugs and assorted aircraft upgrades.
I ran into Chris Bucholtz who many know from his editing duties for the IPMS Journal but he also represents Obscureco. They are working on a few new products like 1/72 correction set for the Special Hobbys Racing F2G Corsairs and F-11F and F-106 cockpit sets with a few more surprises in store.
Barracuda Studios has been hard at work catching up for the demand from the 1/32 world. The Spitfire and Mustang have caused Roy Sutherland many sleepless nights in research and grinding away at his product line. I was please to find that Roy has continued his line of Cooper Detail sets.
Revell has a few new aircraft in their lineup. The most surprising to me was a 1/32 Heinkel He-111 and a 1/48 Lockheed PV-1 Ventura. This kit looks great and the built sample they had on their table looked like a million Dollars. The estimated price for this kit should be around the mid thirty dollar range.
It was time to take a break from the show for a bit and take in some local sites. The Strategic Air Command Museum was about 15 miles down the road so a visit was in order. It is a nice museum with a few surprises in it like a Vulcan Bomber and a B-1A in the same hanger as a Star Wars full scale pod racer and a MiG-21. You don't to get to see that combo very often. The main room was crowded with all different types of aircraft. A U-2 hung from the ceiling above a F-111 and the famous B-58A "Greased Lightening was just a few feet away. The mighty B-52 was shadowed by the mightier B-36 and their little brother, the B-47 sat close by. Lots to look at. In one small room there was a 1/72 scale B-52 diorama that was very impressive.