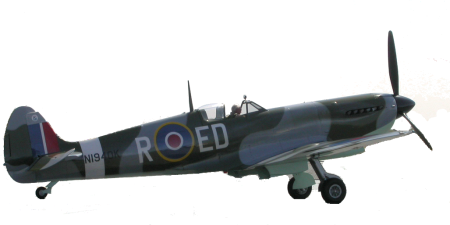 UK Aircraft Squadron Numbers Explained
Have you ever wondered how the UK aircraft squadron numbering system developed? Here is a brief explanation of how it stood at the end of the Second World War but, because of the nature of research, some squadrons listed may actually have formed after the war such as 361 sqn and where known this is noted. This is not a definitive guide but a starting point if you want to explore further.
The term Squadron has longed been used by the Royal Navy and Army to mean a unit of men or equipment, you can for instance have a naval destroyer squadron or the Special Boat Squadron. The RAF also use it to denote ground based units, i.e. units of the RAF regiment, Bomb Disposal squadrons or Air Training Corps (the RAF youth movement) units, my local one is 1101 squadron.
Brief History
Military Aviation started with British Army observation balloons in the 19th century. The first full flying unit was formed in 1911 as the Air Battalion of the Royal Engineers. In 1912 the Battalion expanded into the Military Wing of the Royal Flying Corps. On the 1st April 1918 the Royal Flying Corps was merged with the Royal Naval Air Service to form the Royal Air Force, the oldest independent air force in the world.
1 – 149 squadron were formed from RFC squadrons, some of these were formed during the last months of WWI and were working up but never operational before the Armistice, for example, 129 & 136 squadrons, but they did become operational during WWII.
201 – 217 squadron were re-numbered from the RNAS squadrons operating in France during WWI, the rest of this 200 block were formed from various RNAS flights so the numbering is not as consistent as with the RFC squadrons.
In 1924 the Fleet Air Arm of the Royal Air Force was formed to fly aircraft from Royal Navy ships but the aircraft remained under the direct control of the RAF until 23 May 1939 when the Admiralty finally regained complete control. The Army Air Corps formed in 1942 and eventually took it's squadron numbers from the RAF.
During the Second World War the RAF had squadrons in the 300 series formed from foreign aircrew from occupied Europe, Polish, Czech, French, Dutch, Belgian, Greek, Yugoslav and Norwegian.  Commonwealth (Empire) aircrew formed squadrons in the 400 series as a result of article XV of the Commonwealth Air Training Plan. After the war many of these numbers were taken as the basis to form squardrons of their own national air forces, some are still in use today. 75 squadron was formed as an RAF unit known as New Zealand and crewed by many New Zealanders, after the war it was transferred to the RNZAF as a complete unit, the only one outside the 300 / 400 series to actually do so. It last flew A4 Skyhawks and is now left in name only.
The exception to this numbering system were the Eagle squadrons, 71, 121 & 123, formed from US volunteers who rather than travel to Canada and join ther RCAF as many of their countrymen did came directly to the UK, some originally wanting to fight for Finland against Soviet Russia. They were eventually transferred to the US 8th Air Force in 1943 and became the 334th, 335th & 336th fighter squadrons, 4th Fighter Group. 164 squadron was also an exception being crewed by volunteers from Argentina which had a large ex-pat population.
A large number of squadrons also had names in addition to numbers, for example, 610sqn is County of Chester, this is an RAuxAF squadron named after the area with which it operated and raised it's men. Other squadrons had names with respect to the fund raising efforts of the regions, cities  or groups who contributed to the buying of aircraft used by these squadrons, 129 was called Mysore, 125 Newfoundland and 247 China British. Some squadrons are more famous for their nicknames than actual names, 74sqn is a case in point, officially they were called Trinidad after a presentation of Spitfires by the island in WWII but are better known as to all as Tiger squadron.
Many squadrons have official badges and mottos, quite a few have unofficial mottos. The basic RAF squadron badge is the same for all squadrons, a circlet in Air Force Blue surmounted by a crown. The squadron number is on both sides of the circlet at 900 & 2700 positions, the words Royal Air Force appear in the lower half and Squadron in the top half. A motto appears below this in a scroll. The motto may be in any language, Latin is usual i.e. 202sqn 'Semper Vigilante', (Be always vigilant), some have it in English, 74sqn 'I Fear No Man', and other languages, Maori for 75sqn 'Ake Ake Kia Kaha' (For ever and ever be strong), or Dutch, 'Niet praten maar doen' (Actions, not words) indicating their origins.The Polish squadrons did not follow this convention having their own badges.
Certain squadron numbers are famous, 617, the Dambusters probably being the most famous example, others, like 633, are entirely ficticious.
Numerical Series
The number series are in the following table with a brief explanation of the type of squadron where appropriate.
Number Series
Operator
Notes
1 – 149
Regular RAF squadrons
Formerly Royal Flying Corps squadrons
150 - 199
Regular RAF squadrons
Formed after the formation of the RAF
200 – 299
Regular RAF squadrons
Formerly Royal Naval Air Service
300 – 352 Squadrons were formed from exile pilots who had mainly escaped from occupied Europe
300 – 309
Polish squadrons
Pilots in the Polish Fighting Team in North Africa were attached to 145 sqn
315 - 318
Polish squadrons
310 - 314
Czech squadrons
314 was not used
320 – 325
Dutch squadrons
323 – 325 not used during WWII but by the RNethAF post war
326 – 329
340 - 347
French squadrons
330 - 334
Norwegian squadrons
Still operational with RNoAF. Numbers 335 – 339 also used post war
335 - 336
Greek squadrons
Still operational as 335 & 336 Bomber Squadrons Hellenic AF
337 – 339 348
Never formed
349 & 350
Belgian squadrons
Still operational with the Belgian AF
351 & 352
Yugoslav squadrons
Formed the 1st Fighter Regiment of the Yugoslav AF post war
353 – 358
Regular RAF squadrons
All in South East Asia Command
361 & 362
Regular RAF squadrons
Post war squadrons
359, 362 - 399
Never formed
The following squadrons, 400 – 499, were formed under Article XV of the British Commonwealth Air Training Plan to serve under RAF control
400 - 443
Royal Canadian Air Force
Used by the RCAF post war
444 -449
Never formed as wartime squadrons
Used by the RCAF post war
450 - 467
Royal Australian Air Force
Not used post war by the RAAF
468 - 484
Never formed
485 - 490
Royal New Zealand Air Force
Not used post war by the RNZAF
491 - 499
Never formed
Royal Auxiliary Air Force & Regular RAF Squadrons
500 – 504
Royal Auxiliary Air Force
Originally special Reserve squadrons
505 - 509
Never formed
510 – 550
Royal Air Force
551 – 566
Never formed
Were to be Operational Training Unit numbers with 500 added to the OTU but never used
567 - 599
Royal Air Force
599 Never formed
600 - 616
Royal Auxiliary Air Force
606 (Chiltern) was never used
617 - 650
Regular RAF squadrons
629, 632-634, 636-638 and 645-649 never formed
651 – 666
AOP (Air Observation Post)
Numbers transferred to the Army Air Corps except 661 – 664 & 666 which were RAuxAF squadrons
667 - 699
Regular RAF squadrons
693, 694, 696 – 699 never formed
900 - 999
Regular RAF squadrons
Balloon & Air defence
1435
RAF
Unique in that this was a re-numbering of 1435 flight serving in Italy and as such stands alone
Fleet Air Arm
700 – 799
Fleet Air Arm
Training and support squadrons
800 – 899
Fleet Air Arm
Carrier and land based operational squadrons
1800 - 1899
Fleet Air Arm
Used when the 700 & 800 series ran out. Some lasted a few weeks only
1900 - 1999
Fleet Air Arm
As you can see, it is a cacophony of numbers jumbled by the needs of wartime and the origins of the RAF.
In addition to this there are unnumbered squadrons such as the Operational Conversion Units, trials units and University Air Squadrons which are where university students can learn to fly whilst still studying, quite a number going on to careers in the RAF. The Oxford UAS for instance fed a number of experienced pilots to the RAF before and during WWII.
Acknowledgements
Wikipedia, which is an invaluable source for all my research
Squadrons of the RAF and Squadrons of the Fleet Air Arm both published by Air Britain