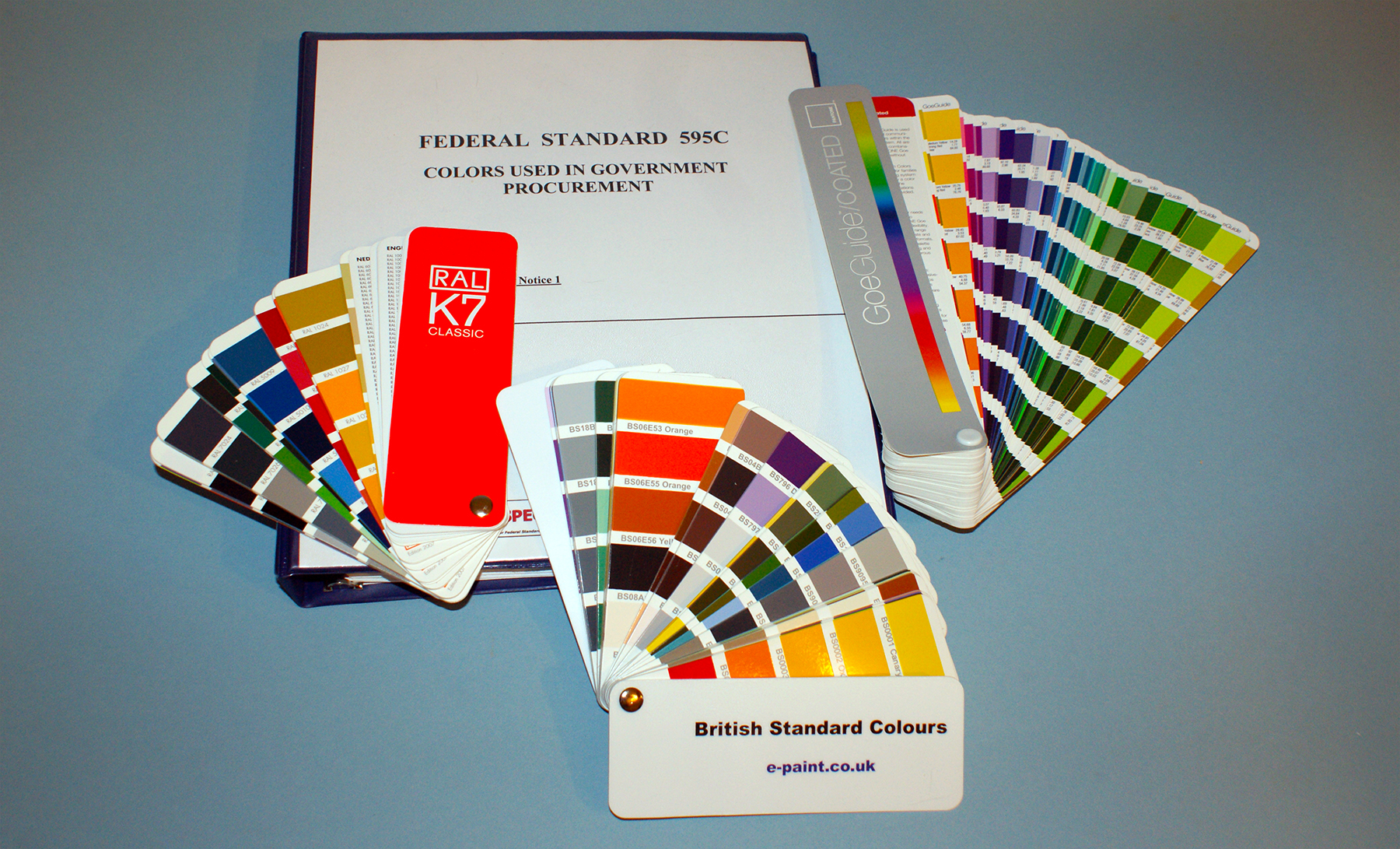 A Matter of Color - World War 2 Luftwaffe (RLM) Colors
Introduction
For a look at the technical approach taken to match various subject colors to available hobby paints, please start off with our introduction here.
RLM
As with most air arms around the globe during World War II, the German Air Ministry developed a set of color standards and camouflage patterns to standardize the application and effectiveness aircraft camouflage. While these standards were more or less adhered to during the early days of the war, deviations appeared in the field more frequently later in the war and the further distant each squadron operated outside of Germany. Each of the basic paint colors might have come out of Germany meeting the applicable RLM standard, but different thinners and even the underlying colors on the airframe would cause variations in the final color. When supply lines grew thin, locally available colors that were 'close enough' were sometimes used instead.
Jerry Crandall of Eagle Editions shared some of his insights about RLM standards and their variations in the field, and while the differences didn't show up much in the darker colors, some of the lighter colors definitely showed them off loud and clear, most notably RLM 76. You'll see the undersides of many German aircraft carrying everything from light blue, light gray, and even grey-green as their version of RLM 76. Which one is correct? Well Jerry doesn't have just paint chips in his shop, he has parts from a variety of Luftwaffe aircraft in his collection which reflect the wide variations of a theme RLM 76 took during the war. The Monogram book covering Luftwaffe aircraft colors that has been the standard many paint companies use to replicate their color offerings has RLM 76 as it was originally intended, plus snapshots of some of the variations described above. If you're interested in Luftwaffe subject and haven't already done so, you'll want to invest in Jerry's research as you won't find better resources in the English language (if at all). I've got both of his Fw 190 Dora titles and they are definitely invaluable.
Color Matching RLM
As I noted in my introduction, I'd hit a number of roadblocks in the past trying to match up available paints to the various paint standards, and this new process I'm using now simply treats paint color values as data. Gone is the need for interpretation and eyeballing of paint chips. It was with this new approach that I smartly slammed into the most recent barrier. Now that the tools are working, the next problem is to select which RLM standard to apply. Which standard? For many years, the tried and true reference for RLM colors was The Official Monogram Painting Guide to German Aircraft 1935 - 1945 by Kenneth Merrick and Thomas Hitchcock. The forensic analyses were reasonable and the paint chips provided were very helpful to modelers who wanted to replicate Luftwaffe colors and camouflage patterns. Merrick published a follow-on two-volume Luftwaffe Camouflage and Markings 1933-1945 which has become the favored reference for Luftwaffe modelers and we've revised our paint charts to align with these standards. But what about the others out there?
There are four published works that have presented their forensic analyses of the RLM standards. You can see how these standards compare here.
RLM Color Charts
The RLM color charts presented on Cybermodeler Online provide you with the Merrick-standard colors and their available matching paints, selected color variations along with their paint matches, and scale effect variantions by scale along with those paint matches as well. What you'll see in each chart is the base color such as RLM 79 and its corresponding paint colors by manufacturer. The corresponding paints listed are the best matches to the given color though there may be other close matches not listed as not to make the lists unwieldy. Paints shown with a light yellow background are colors that each listed manufacturer has produced for a given color but have not been tested. There are a few colors from companies that we have tested where there are no good matches, so we'll list the paint they intended to be a match but did not match up to our color tests.
We've released the latest version of our color charts where we provide the standard color representation, and the corresponding colors that closely match from each of the paint companies. While some companies produced their colors based on difference color author research, Merrick/Kiroff, Eagle Editions, and Ullman align close enough to work, and even Hitchcock/Merrick can be aligned if we ignore a few of the lesser used colors and reverse RLM 82 and RLM 83 to align with the other standards. While each of the color profiles now use the new format, here is the RLM paint chart one one page. Note that the paint numbers from the manufacturers don't always align with what's printed on their paint bottle because of the different standards used. We show you the best colors in their catalog to match up with the Merrick/Kiroff standard. For a look at the paint colors as produced by the paint companies, here is a table that will give you an idea why we selected other colors.
Scale Effect
While many modelers today want the most accurate colors on their Luftwaffe models, there is another school of thought that entered the hobby a number of years ago - scale effect. A group of folks hypothesized that your perception of color changes with distance. The further you get from the subject, the lighter the color appears to the eye. Since models are already scaled down to 1/32, 1/48, 1/72, etc., the corresponding colors would be lighter in each smaller scale. Several paint companies like Aeromaster, AK Interactive, and Vallejo adopted the scale effect into some of their color formulations. Now for scale effect colors, I've noted these with the RLM number and associated scale like the colors in this Fw 190D color profile.
Conclusions
So which color approach is best for you? If you were simply shopping by paint labels, you were taking the shopper's approach to camouflage colors. Depending on the paint brand you select, some apply scale effects, some don't, so you might get mixed results. If you want the paints that match the RLM standard colors, now you have a selection of colors to choose from, just don't be surprised to see the label on the paint bottle when you buy it! For example, if you're doing a North African camouflage scheme and you want the 'standard' RLM 79 in acrylic, you might select Pollyscale F505200, but you'll quickly find that it is labeled 'Rust'. If you know where to look, there are more colors available to meet these standards than you might have thought, we're doing the hard part and listing them here for you so you can make an informed decision. If you are going to take the trouble to detail out an aircraft, don't you want the best options for paints as well?
Good hunting!
Bibliography
Merrick, K.A., and Kiroff, Jürgen, Luftwaffe Camouflage and Markings 1933-1945 Volume One, Hersham: Classic Publications, 2004
Merrick, K.A., and Kiroff, Jürgen, Luftwaffe Camouflage and Markings 1933-1945 Volume Two, Hersham: Classic Publications, 2005
Merrick, K.A., and Hitchcock, Thomas H. The Official Monogram Painting Guide to German Aircraft 1935-1945, Boylston: Monogram Aviation Publications, 1980
Ullmann, Michael, Luftwaffe Colours 1935-1945, Manchester: Hikoki Publications, 2008
Luftwaffe Color Chart. Eagle Editions Ltd. 1998