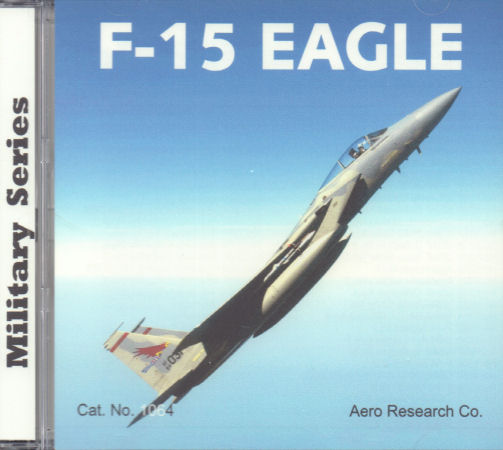 F-15 Eagle Photo CD Review
| | | | |
| --- | --- | --- | --- |
| Date of Review | February 2016 | Title | F-15 Eagle |
| Publisher | Aero Research | Published | 2016 |
| ISBN | None | Format | 153 very high resolution JPEGs |
| MSRP (USD) | $12.95 | | |
Review
Aero Research is back with a title in their ever-growing line-up of photo-reference CD-ROMs. In this installment, we look at a nice cross-section of F-15 Eagles in USAF service. Once again, I used my image browser to scan through some of the aircraft on the disc and I was quite impressed with the selection of aircraft. Taking a closer look at the data in the directory, these images are provided at 4000 pixels wide.
This photo-CD provides coverage of the Eagle from the early F-15A through the F-15E, with the majority of images going back to the early days of F-15 operations. This collection has a great selection of aircraft in air superiority blue, Compass Ghost, and Mod Eagle camouflage as well as the bare metal Streak Eagle and a few red/white/blue test jets.
This is a nice selection of imagery that you won't find available in such clarity and size. For the tail spotter, you'll see these aircraft from a variety of time periods to that you'll get representative configurations of the airframe during different phases of its operational life. You'll also be able to see many of these aircraft in a variety of color schemes.
I hope we'll see more installments in the Eagle series providing greater coverage of this air superiority workhorse. This title is recommended!
You can purchase this reference or any of their other photo CDs directly from their website www.aeroresearchcds.com or via email AeroResearch@Charter.net.
My sincere thanks to Aero Research for this review sample!