Grumman FF Book Review
| | | | |
| --- | --- | --- | --- |
| Date of Review | December 2008 | Title | Grumman FF |
| Author | Phil Listemann | Publisher | Philedition |
| Published | 2008 | ISBN | 978-295-32-5440-2 |
| Format | 38 pages, softbound | MSRP (Euro) | 13.50€ |
Review
Here is the latest monograph in the Allied Wings series, this one covering Grumman's FF. This unique fighter was the beginning of Grumman's dynasty for naval aviation which started here with the FF and ended with the F-14 Tomcat.
This aircraft was a two-place aircraft that featured fully enclosed cockpits, an all-metal fuselage, and fully retractable landing gear - a first for a Navy fighter. Powered by a 750 horsepower R-1820 engine, the FF could exceed 200 mph, also another first for the Navy.
The FF first flew in 1931, entered service in 1933, and was removed from active service by the end of 1936. As aviation technology quickly advance between the wars, it didn't take long before Grumman had evolved the F2F, F3F, and the first World War II Grumman combatant, the F4F Wildcat.
This title is nicely illustrated with period photos and color profiles to show the colors and markings of the aircraft. The title describes the development of the aircraft as well as its operational service. What makes this title especially interesting is the chronicles that summarize the highlights and fates of each airframe, by bureau number.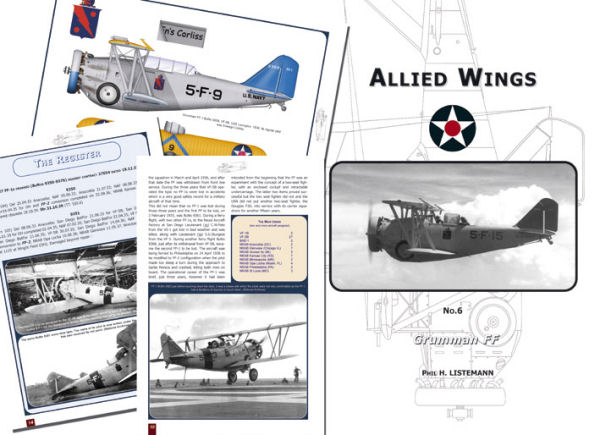 This title is highly recommended and I certainly hope to see many more in this format in the future!
My sincere thanks to Phil H. Listemann for the review sample.