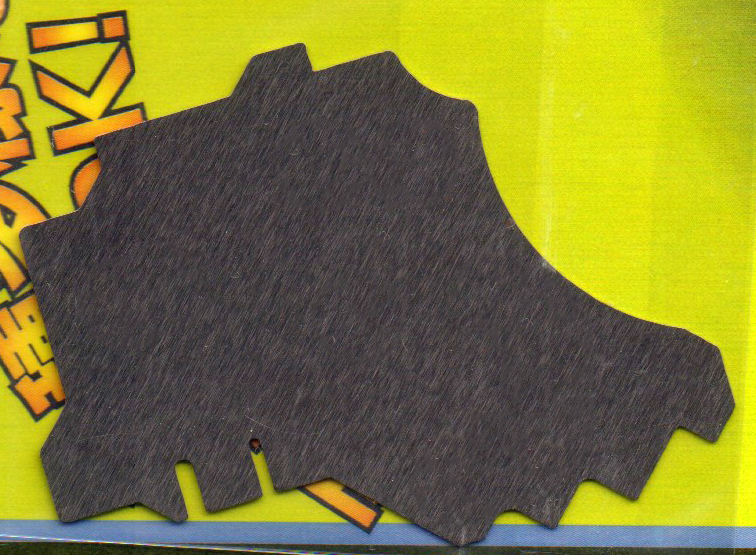 Alec AL-K39 Lagia Tool Review
| | | | |
| --- | --- | --- | --- |
| Date of Review | December 2017 | Manufacturer | Shimomura |
| Subject | Lagia | Part Number | AL-K39 |
| Pros | Versatile tool | Cons | Nothing noted |
| MSRP (USD) | $29.95 | | |
Review
I recently saw the Alec series of modeling tools and was anxious to try them out. This tool is called the Lagia and is a unique-shaped chamfering tool. This tool has similar features as the other Alec tools we've used, but it has a many unique features as well.
This tool has the R20 radius surface which is wider in diameter than any of the options on the R-Boko, which is useful for cleaning (chamfering) the seams on round surfaces like fuselages. The saw-toothed edges have varying degrees of sharpness to you can round off corners that shouldn't be sharp to the degree that is accurate for your subject. The two slots came in very handy for the AH-6J quick-build as the rotor blades drop right in there and you can clean the leading edges of their mold lines without flattening them.
Because all the edges on this tool are squared, there are no sharp edges to gouge the plastic surface unless you dig one of the corners into the surface. If you pull the tool across the surface rather than push it like a chisel, you'll achieve an effective scraping effect that will get better with experience. Not only is it effective with mold lines, flash, and other issues in plastic, it works effectively on resin, and puttied surfaces as well.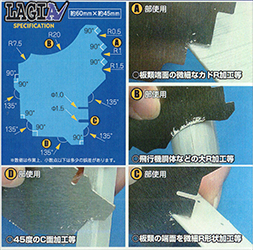 The illustration above shows some of the other applications, but with this tool and the others in the Alec series, you have a variety of edge shapes that will provide time-saving methods of cleaning up your models while not creating collateral damage in the process, when used properly.
You can find the Lagia (within the US) at HobbyZone USA here!
My thanks to HobbyZone USA for this review sample.